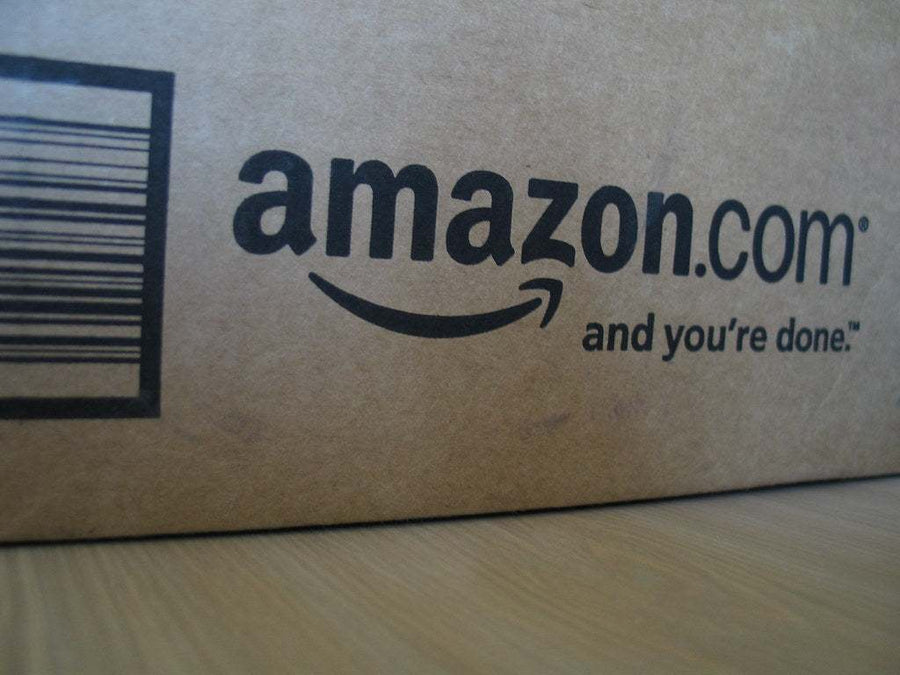 Amazon Cards in Qatar - Think24
The Amazon gift card may appear inconspicuous at first, but you actually gain the gift of possibilities when you use one.
Amazon gift cards are automatically added to your Amazon.com balance when you reload your balance, get an allowance, or use an Amazon Cash barcode.
Amazon enables consumers to buy and print customized gift cards straight from its website, saving them the trouble of finding the perfect present.
You may buy millions of things on Amazon.com and Amazon Marketplace using your Amazon Gift Card. Only Amazon Prime members receive the most affordable shipping rates and delivery windows, which has a beneficial effect on an online shopper's spending. Amazon Prime has a ton of other little-known advantages and features in addition to providing members with amazing delivery discounts; these are without a doubt worth the monthly fee.
There is always the option of online cash sales of Amazon gift cards. Some websites immediately or after a couple of days put the funds into your account. Although there are several sites available, the two most used for selling gift cards are eBay and Facebook Marketplace. Before selling the gift card, just be aware that its value will have decreased significantly because buyers are more likely to take advantage of a deal.
The gift of possibility is given to you when you receive an Amazon gift card, despite the fact that it initially seems commonplace. You can get the most of your gift card if you know where to use it. Qataris use Amazon Gift Cards to store goods on the Amazon website. These cards can be used to pay for your Amazon Prime subscription.
The ability to stream media is provided by Amazon Videos. To have their groceries delivered, they can also use Amazon Fresh and Amazon-Whole Foods Market. Keep track of when your services expire since once your gift card has been used up, your card will be automatically debited on the due date.
Visit Your Account on Amazon.com to see the balance on your Amazon card. Your Amazon.com Balance is deducted as you make purchases. Your Amazon.com account will remain linked to any unused Amazon.com Balance. Any balance on a purchase that exceeds your Amazon.com Balance must be paid in full using a different payment method.
What can you Buy with Amazon Gift Cards?
On the online store Amazon.com, customers can purchase a range of products, including music, gadgets, books, movies, housewares, and more. Customers can purchase and print personalized gift cards directly from Amazon's website, saving them the bother of searching for the ideal gift for a friend or member of their family. These gift cards could be a kind present for someone you don't  
know well or for those who enjoy the excitement of selecting their own present.
The internet retailer Amazon.com has simplified the gift card delivery procedure by enabling recipients to purchase and print gift cards from home. They can be used to purchase anything from the Amazon shop and have no expiration date. Customers can further customize their gift cards for the recipient by picking a gift card theme and including a unique message.
You must go to Amazon.com and click on the "Gift Cards" link at the top of the main page to buy and print an Amazon gift card. You can select a gift card design, and a mode of delivery for your gift card, and write a special message for your friend or loved one here. A gift card can be purchased for any amount between 15 cents and $5,000. You will be given instructions on how to print the gift card from your computer after purchasing the gift card with your credit or debit card.
Redemption of Gift Cards
The Amazon.com gift card can be used on the website by the recipient. Any future Amazon purchases will be made using the card's balance, which will be automatically transferred to his account. The gift card's remaining balance never runs out.
Considerations
You need a printer to print an Amazon gift card. There are a couple of additional ways to give Amazon gift cards if you don't have access to a printer. First, you can have a customized email with the gift card attached delivered to the recipient. There are further alternatives, such as publishing the gift card on the recipient's Facebook wall or having an Amazon gift card delivered to their postal address.
Amazon is one of the easiest services to use on the internet because it functions as a one-stop shop. The availability of gift cards increases the usability of Amazon. However, gift cards include terms and conditions that frequently include some restrictions, just like any other retailer or online service.
On its website, Amazon outlines the terms and limitations of account balances and gift cards. If you live in another country, please visit the local Amazon website as these conditions only apply to consumers in the United States.
Do Amazon gift cards expire?
No, even if they are not used, Amazon gift cards never expire. Amazon gift certificates can always be redeemed. You can use the gift card to make purchases on the Amazon website or mobile app once it has been activated and the money has been added to your account balance.
Despite the fact that Amazon gift cards have no expiration date, it's a good idea to activate your gift card as soon as you receive it to reduce the likelihood that you'll misplace it or lose it. After redeeming it, you are not required to use it right away. The funds will instead stay on the balance of your gift card, which you can always use at the register. As a result, even if you don't use the money right away, it will still be secure and you won't run the risk of losing it.
Any Amazon gift card you buy can be applied to any item on the Amazon website that is offered in your nation. The company doesn't have its own gift card because any Amazon gift card is accepted for Amazon Fresh. Online retailers provide even Amazon cards with themes like Amazon Fresh. Amazon Fresh is a supplement to the Amazon website that accepts gift cards for both. As a result, you may pay for any groceries you order from Amazon Fresh with your Amazon gift card.
To add a tip to your order for the delivery person, you will need to use money from other saved credit cards on Amazon, so keep that in mind. When using a gift card alone, there is sadly no space in the checkout window to adjust the price or include a tip.