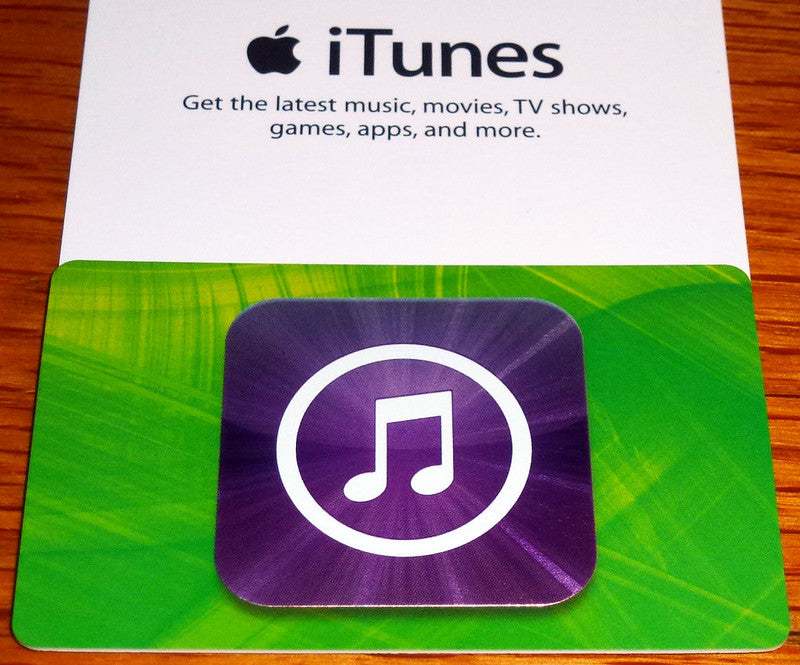 A Detail about iTunes Gift Cards, iTunes Website, and iTunes Remote
Detail about iTunes Gift Cards, iTunes Website, and iTunes Remote
It is important to know that App Store and iTunes Gift Cards can only be used to purchase goods and services from the iTunes Store, App Store, Apple Books, for an Apple Music subscription, or iCloud storage. You can redeem Apple Store Gift Cards on the Apple Online Store or at Apple Retail Stores only. The iTunes gift cards are issued and managed by Apple Value Services and one can link physical or digital iTunes gift cards or codes with their Apple Account or add funds through the App Store to the balance associated with their account to establish an associated balance. 
The credit available in your Associated Balance includes all Apple gift cards and codes linked to your account and the total credit of all funds added to your Associated Balance. The iTunes Gift Cards can be used to purchase content, apps, and services from Apple Media Services and items from Apple Retail Stores, Apple online stores, and the Apple Store App. If someone is a holder of an App Store and iTunes gift card or code balance or has a balance in your Associated Balance, he can use the gift card, code balance, and the Associated Balance to purchase both products and content.
When you link a physical or digital gift card or code to your account, the balance becomes associated and you will no longer be able to use the physical or digital card or code, including in Apple Retail Stores. Every Gift Card and Code purchased in the United States can only be linked to an account in the United States and can only be used for purchases in the United States. Some can only be used to purchase products and if you have one, you cannot use that to purchase content.
How to set up the iTunes Remote?

The iTunes Remote app can be used on your iPhone, iPad or iPod touch to control your iTunes library from a distance. The iTunes Remote can be downloaded for free from the App Store. Before using the iTunes Remote, you need to pair it with the media library you want to control. For doing so, your device and your computer must be on the same wireless network and signed in with the same Apple ID.
How to Pair?
Open iTunes Remote on your phone.
Tap "Connect Manually" if it is your first time using iTunes Remote.
Tap Settings then "Add a media library" if it is not your first time using iTunes Remote.
A 4 digit code will appear.
Click the Remote button in the iTunes app then type the code.
Your library will be paired on your computer with the iTunes Remote app.
The iTunes gift card is redeemable in the App Store, iTunes Store, and the iBooks store. It is a perfect gift for all your music-loving, game-playing, and book-reading friends and family. These cards can be purchased by going to a retailer and picking up a physical gift card. But it is easier to hop on the website and buy a virtual card and email it to whomever you want. The iTunes Gift Card you buy can only be used for the country where your Apple ID is registered. 
The Apple iTunes Gift Cards have some code at their back that can be redeemed from a particular entertainment resource to have fun with them. There is a good chance of getting surprised whenever the back of the card is scratched because it will offer some gifts regarding some apps, games, movies, music, and much more. They promote such cards as marketing. These cards have eliminated the confusion of choosing which movie or music album or game to get. The significant thing about iTunes is its bridge between Apple products. This means you can use an iTunes Gift card for the app store or any other Apple deal. The lowest withdrawal is $5, and you can also select from other rewards available. There are many advantages of iTunes Gift Cards, such as:
With the Apple iTunes Gift card, the users can choose a movie or music album just by scratching the card. The iTunes Gift cards can be used as a gift also; people can send each other and live the moment of joy. These Gift Cards are simple to use and a perfect gift. You can purchase them in a variety of denominations as per your needs. Every iTunes Gift Card works in Mac App Store, App Store, iBooks Store, and the iTunes Store to top up your iTunes account credits for the app or in-app purchase uses. The iTunes Gift Card is by far the most convenient way to credit to your iTunes Store account. When you redeem your iTunes Gift Card, the updated balance appears in your US iTunes Store and each time you purchase something, iTunes deducts funds in the credit until it is depleted. The iTunes gift cards add credit to your Apple ID. They are good for pretty much any digital service Apple offers. iTunes Gift Cards let you pay for anything, whether it is paid apps, Apple Music / Apple News+ subscription, or more iCloud storage.
The iTunes Store Gift Cards can be used to purchase products or accessories at an Apple Store. You can buy games, and apps, as well as in-app purchases from the App Store. iTunes Store Gift Cards have acquired credit that can be used to purchase a variety of goods and services from the Apple Store. The iTunes Store Gift Cards can be used to purchase iPhones, iPods, MacBooks, and other Apple products from any Apple retail store. These cards are issued either as physical cards or as E-codes and the money denominations normally range from $5 to up to $200. 
What does iTunes Remote do?

The iTunes Remote is a free iPhone and iPad app that remotely controls iTunes from anywhere in your house. It helps to connect to Wi-Fi and control playback, make playlists, browse your music, search your library, and much more. The iTunes remote can be used to stream the iTunes library to your AirPlay speakers or play music from iTunes on your computer. It works on both macOS and Windows. Furthermore, it controls Apple Music, iTunes, or the Apple TV app from anywhere in your home. The app can be downloaded to your iPhone or iPad and can be connected directly to Apple Music, iTunes, or the Apple TV app on your Mac or PC. With iTunes Remote, you can:
Access Apple Music, Apple TV, or iTunes libraries
Browse music by artists, albums, and songs
Browse movies, TV shows, and podcasts
Create & edit playlists
See upcoming songs 
Search your entire Apple Music, Apple TV, or iTunes libraries
Explore shared Apple Music, Apple TV, or iTunes libraries
Listen with AirPlay
Send music to AirPlay speakers
Set the volume on each speaker independently
How to listen to Music on iTunes Website?
Open music.apple.com 
Sign in with your Apple ID and password 
Once you are signed in you can access and play music from your music library.
Browse and play music from iTunes music.
Have your replay mix to see the top artists, albums, and songs that you have listened to so far.
Apple gift cards are used for purchases from the iTunes Store, App Store, Apple Books, or Apple TV app. These are only good on Apple's website, over the phone, or in a physical retail location. You can buy a gift card from Apple retail stores, or online to be delivered later by email. When received, you can use them for any purchase in-store, whether it is Apple hardware, accessories, or boxed software.