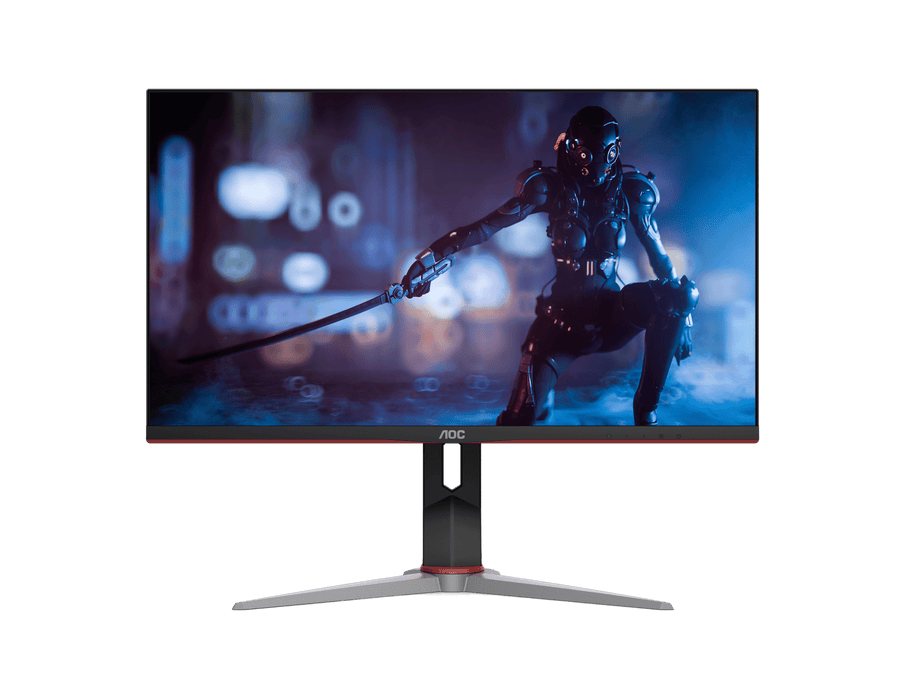 4K Gaming Monitor 144HZ | Best Monitor for Xbox Series X
4K Gaming Monitor 144HZ | Best Monitor for Xbox Series X
With 144Hz, you can play video games while being extremely responsive. This implies that more frames are flashing by your eyes each second.
144Hz monitors are for you if you're the kind of gamer who values smoothness and speed over pure visual appeal.
To meet your needs, you can choose between 1080p, 1440p, and 4k monitors because the Xbox Series X supports all popular resolutions.
There are many solutions available if you own an Xbox Series X and like to game on a display. Although they are more accessible and widespread than they ever were, 4k monitors with HDMI 2.1 bandwidth still cost more than conventional displays. Since most models with 1080p and 1440p resolutions allow high-frame-rate gaming if you can't locate a 4k monitor that suits your needs, you may have to give up the resolution to obtain smoother gameplay.
To meet your needs, you can choose between 1080p, 1440p, and 4k monitors because the Xbox Series X supports all popular resolutions. The Xbox Series S is intended for 1440p monitors, so if you own one, you should concentrate on those.
Best Monitor for Xbox Series
In terms of Xbox Series X monitors, the Samsung LS32BG852NNXGO is the best. It's an excellent gaming display with little input lag and a lightning-quick response time over the full refresh rate range, offering a fluid, responsive gaming experience with almost no blur behind quickly moving objects.
Its Mini LED backlighting, which is remarkable and offers better control of the local dimming zones than most monitors on the market, distinguishes the image quality. Bright highlights that stand out next to deep blacks with little blooming around them produce a far better HDR experience. It has a wide variety of colors that seem rich in HDR for an excellent HDR experience when combined with its high peak brightness.
Best Xbox Series Monitor in Higher Mid-Range
The best Xbox Series X monitor in the higher mid-range price bracket is the Samsung Odyssey Neo G7 S32BG75 if you're looking for something more affordable without sacrificing picture quality. It performs and has fewer features than the Samsung Odyssey Neo G8 S32BG85, but most of those differences only matter if you also intend to use it for PC gaming. For instance, the Neo G8 has a refresh rate of 240Hz as opposed to the Neo G7's of 165Hz, but the Xbox is unable to reach either model's maximum refresh rate.
4K Gaming Monitors
In addition to being the highest resolution currently available in a good gaming monitor, 4K offers the flexibility to expand to larger displays while maintaining a sharp image. With a well-stocked pixel army, you can expand your screen size much beyond 30 inches without the pixels being so large that you can see them. The best graphics cards, whether they come from AMD's Radeon RX 6000-series or Nvidia's RTX 30-series, make the switch to 4K more alluring.
144HZ Monitors
Fast-paced, competitive games that benefit from quicker response times are perfect for 144Hz panels. The user will see smoother, quicker images the higher the frames per second. Consider 144Hz as the bare requirement for gaming competitions.
If you're a serious gamer, your GPU is probably of rather a high caliber. The issue is that not all monitors can handle the crazy visuals that you need to run your graphical monster. By enabling you to play games at 144 frames per second, 144Hz monitors solve that problem.
Who Will Benefit from 144Hz the Most?
If you view videos on your computer, a 144Hz display will significantly improve your experience because it will reduce screen flickering and increase the original frame rate. The result will produce a "soap opera" effect that is typically present on most modern TVs, while many people prefer to maintain the original frame rate because they prefer it.
Resolution 41962160 is referred to as 4K. 4196 is the number of horizontal pixels on the screen that are animated. 2160 refers to the screen's pixel width. 4K is regarded as the benchmark by which the film, television, and now YouTube industries all function. The frequency at which a display refresh is measured in Hz (hertz). As a result, 144Hz monitors refresh 144 times per second, which is more than twice as frequently as a typical 60Hz monitor.